SouthernGFE is a free escort advertising platform for independent companions throughout the USA. No credits, tokens, or payments are needed to advertise on SouthernGFE. After registering on SGFE, you can add your profile to our directory.
Directory Listing
*Free
A directory listing is Free to registered members. Members are allowed 1 Free listing to be added to the city they are based in. This "base" listing can be added to 3 secondary/touring cities if desired. That means your listing can appear in 4 different cities. You can edit your listing and change these cities at any time.
To get a Directory Listing:
You must be an independent escort
You must be 21 years old or older
You must have an active website
You must add one of our banners to your site.
Keep your listing updated
FAQ about listing requirements.
Get Your Listing Verified
After getting your listing approved on the directory, having your listing Verified would be the next step to get more exposure. Although being verified is not required, it does make your listing look more legitimate in the eyes of potential clients. Priority on the directory is given to verified members. There are no fees or costs associated with this, but there are additional requirements to have your listing verified.
Banners & Text Links
*Required
You must add a banner or a text link to your website for a free directory listing. Please check to see if the banner/link you put on your website is working correctly and linking to our website before submitting your request for a listing.
Banners
Please right-click and save one of our banners to your computer. Upload that banner to your website and link it to:
https://www.southerngfe.com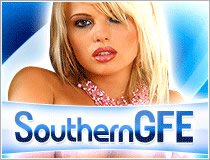 Text Link
Where you add a text link to your website is your choice, and as long as it is located somewhere on your website, that will meet our requirements.
You can either
Copy the following code to your website:
<a href="https://www.southerngfe.com" target="_blank">SouthernGFE Escort Directory</a>
or
Step 1: Select A City:
Step 2: Copy and Paste the following code to your website:
Please select a city
Please make sure the receciprocal link on your website is linking to SGFE before submitting your listing to the directory.
We make advertising for escorts a straightforward process on SouthernGFE. Feel free to contact us with any questions you have.